(I NEED MORE SPACE!)
I'll Show You How to Make Your Wet Basement Bone Dry Livable Space and How to Get Rid of Mold and Water Worries Forever! Can It Really Be This Easy To Remodel Your Basement and Reclaim Lost Space!!?? I Do The Work. You Get A New Basement Den/Home Movie Theater I Can't Make It Any Simpler. So, Here's What I've Done..
I've Assembled the Finest Skilled Tradesman and the Latest Products and Techniques And In One Smooth Operation Can Turn Your Smelly Musty Dungeon Into a Beautiful New Space for Pennies Compared to Hiring Separate Contractors.
Not to mention the work is being completed by the most knowledgeable basement contractors in the country who guarantee NO WATER and are willing to put their reputation and their money behind their product.
Many remodeling contractors are willing to refinish a basement but most are ignorant of the signs of water problems. I can't tell you how many times I have been called out to inspect a mold problem on a recently remodeled basement. Only to discover to the homeowners horror that In many cases we must destroy all of the work just done, in order to root out the mold infestations Growing behind the walls.
In fact many times I get called after the homeowners have spent thousands of dollars to "waterproof" their basement and even even THOUSANDS MORE to turn it into finished space. Only to find mold growing on newly installed drywall. This happened to one of my customers named Bonnie Rembowski. She had hired a big local company and they installed an inside system. She then hired a contractor to remodel her basement. They hung new dry wall and framed new walls. She had new carpeting installed and everything seemed perfect until Bonnie kept getting sick.
She was treated for recurring bronchitis many times over a period of about six months. Finally one day Bonni's doctor suggested to her that she have her house checked for mold. Bonnie called me. I began inspecting the basement and I immediately began to notice mold growing along the bottom several feet on all the newly dry-walled walls that had just been "waterproofed". I began inspecting the inside system and I discovered that even though a permit was pulled Even though the drainage pipes were inspected and installed properly even though there was no puddling or physical seepage the system was NOT WORKING . The reason why became apparent after we broke open the floor and inspected the weep holes - JUST AS I SUSPECTED. The walls were not draining do to improper weep hole placement. Poor Bonnie!
WE HAD TO COMPLETELY GUT THE BRAND NEW BASEMENT, and disinfect everything to stop the mold and help her STOP GETTING SICK. She contacted the waterproofing company who did the job WRONG. They told her there was nothing they could do under the warranty since technically the basement hadn't leaked (it was just DONE WRONG in the first place). Poor Bonnie then had to hire us to fix the basement problem TOO! Unfortunately this is not the first time this has happened to me and sadly I'm afraid it WON'T be the last.
Fortunately for you, we are the only basement waterproofing mold remediation, basement remodeling experts in the Country and when you hire us we can cover all of the bases, so your family can rest, assured your new investment will be protected as long as you own your home. I Back That Up With The Strongest Guarantees In The Industry!!
Scroll through the photos below to get and Idea of the steps required to finish your basement into the one of you dreams!
Before Pictures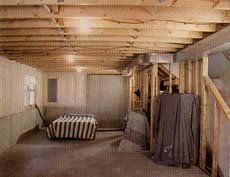 Building Process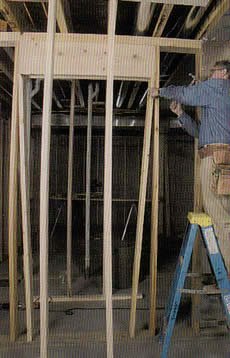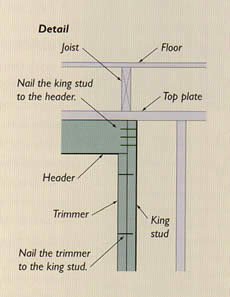 Tools Being Used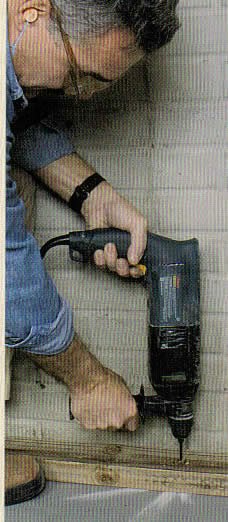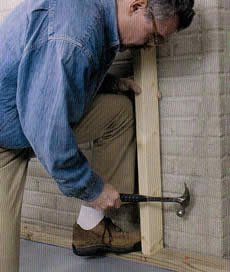 Insulating
Hanging Drywall
Drywall Finishing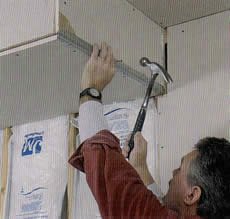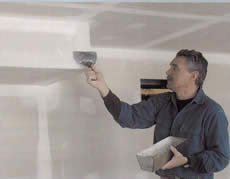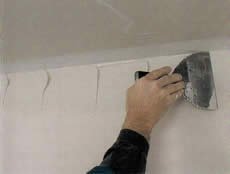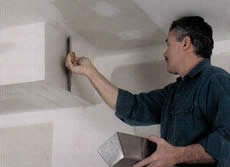 Ceramic Tile Laying and Grouting Process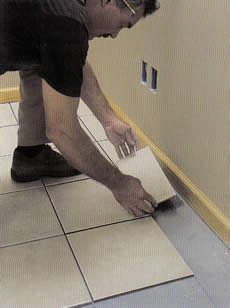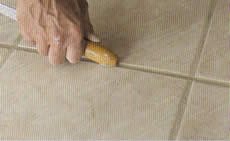 Finishing Ideas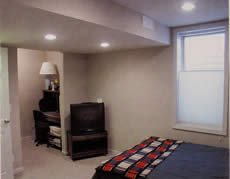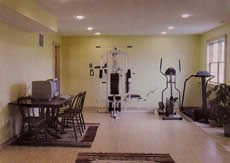 Finished Bathrooms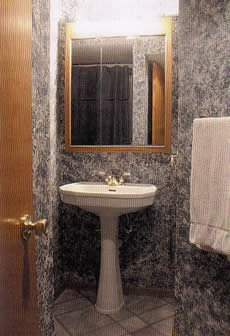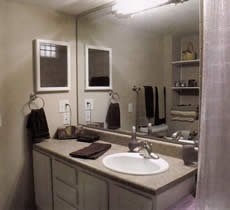 Professional Home Theaters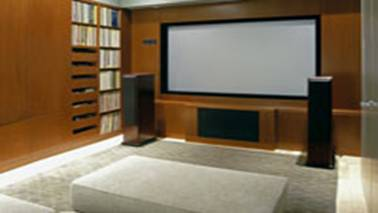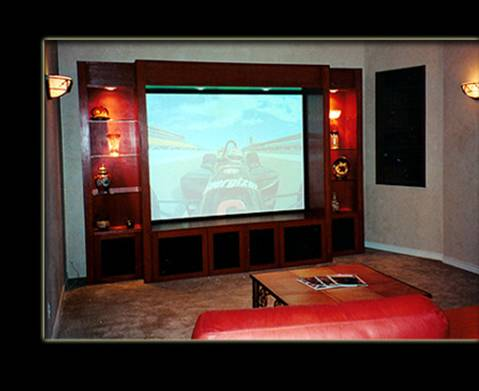 You'll get immediate service turnaround - most inspections performed in 24-48 Hours.
You'll get the best basement waterproofing in the Midwest serving Ohio, Michigan, Western Pennsylvania and Northern Kentucky.
You'll get the best trained inspectors in the industry!
You'll get the most knowledgeable structural repair experts!
You'll get immediate installation when you need it in a crunch to close a deal.
You'll get the best guarantees in the industry!
There's several ways, just do one of the following:
Call the Toll Free Number: 1-800-948-4947
Call Locally: 440-322-6617
or Email us with your phone number and a good time to reach you heartmath1@oh.rr.com