"Crystal Meth Lab Clean Up"
Did You Know Living In a Former Meth House Can Make You Sick?
ARE ALL METH LAB CLEAN UP CONTRACTORS CREATED EQUAL?
NOT A CHANCE! SAYS NATIONS #1 NO B.S. METH LAB DE-CON EXPERT!
Secrets Revealed For The First Time Ever,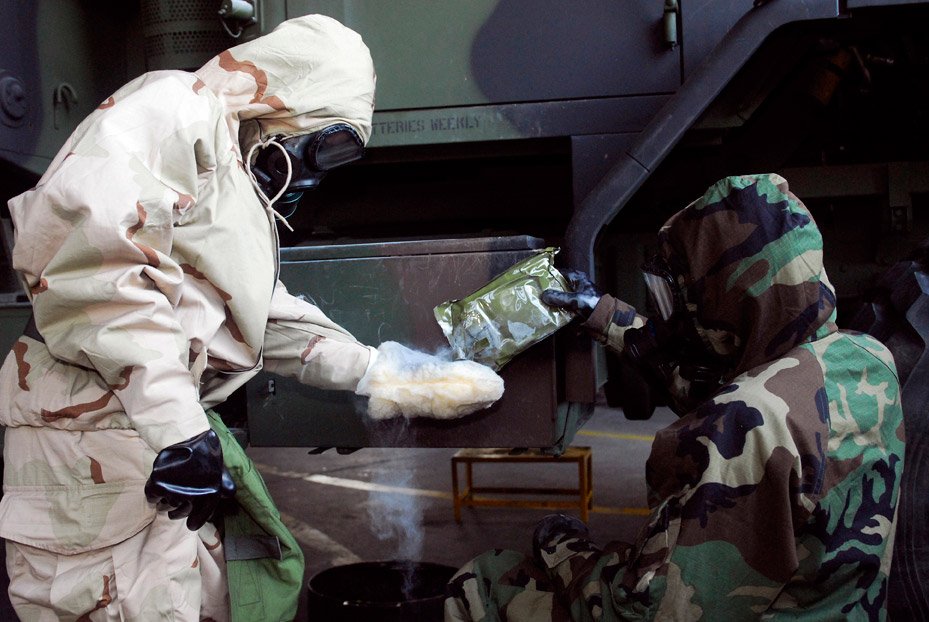 FINALLY, A quick and easy way to Decontaminate Crystal Meth Houses/Labs Without Removing the Drywall !!!!
We Employ the Same Tested Proven Military De-Con Technology That is Being Used Right Now in Iraq Against Chemical Warfare Agents!!!!
Best of All…. it SAVES $Money$ By Slashing Traditional De-con Methods by up to 40%!!!!!
Dear Friend or Unfortunate Homeowner,
Did you know that exposure to the chemicals contaminant left behind after a meth lab has been abandoned can make you very, very sick!
In Utah, at least 84 current and former law enforcers have become sick or died with their only apparent link being that they all were exposed to meth labs during the course of their careers.
In May of 2005, Midvale police detective Jose Argueta, a narcotics investigator, died from an aggressive form of esophageal cancer.
In January 2005, a rare form of cancer claimed Salt Lake County sheriff's deputy Jade Pusey.
Salt Lake County Sheriff's Lt. Robby Russo, a former narcotics officer, had a kidney, gallbladder and a rib removed after he was diagnosed with cancer.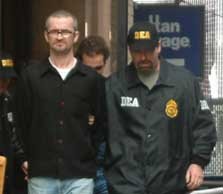 They risk their lives to protect the public, but often it isn't a bullet or the flames from an inferno that law enforcers and firefighters have to worry about.
Rather, it's microscopic elements on the walls, the floors or even in the air that officers breathe when they walk unknowingly into the middle of a meth house.
And it doesn't even need to have been "cooked" (a term associated with direct meth amphetamine manufacture).
Even after meth was just smoked in the house residual traces can be detected on virtually every surface the chemical comes in contact with.
The Kansas Department of Health and Environment (KDHE) advises property owners to exercise caution and use the safest possible cleaning practices in dealing with a former meth lab property and any remaining contamination.
Exposure to meth residues may cause symptoms similar to those experienced by meth users. Meth affects the central nervous system and will increase heart rate and blood pressure giving the user a euphoric feeling, but with deadly side effects. Meth residues may be fatal to young children.
Exposure to volatile organic compounds (VOCs) may cause symptoms such as nose and throat irritation, headaches, dizziness, nausea, vomiting, confusion and breathing difficulties. Benzene, a potential meth chemical, is a VOC known to cause cancer.
Chemicals that are acids or bases will cause a burning sensation on the skin and in mucous membranes, and can cause severe eye damage. Exposure to hazardous metals and salts can cause a wide range of health effects including respiratory irritation, decreased mental function, anemia, kidney damage and birth defects.
Chronic Exposure: Chronic exposure occurs over an extended period of time, such as weeks, months, or years. A chronic health effect is one that usually appears after a lengthy period of time, possibly years. Not much is known about the chronic health effects from these labs. However, there is scientific evidence from animal and human toxicity studies that shows the chemicals used to manufacture meth can cause a range of health effects include cancer, damage to the brain, liver and kidneys, birth defects, and reproductive problems, such as miscarriages.
According to the Minnesota Department of Health, meth production leaves behind five to seven pounds of chemical waste for every one pound of meth produced. Methamphetamine is made mostly from common household ingredients. When these ingredients are mixed and cooked together, they make a dangerous drug and potentially harmful chemical residues can remain on household surfaces for months or years after cooking has been completed. There may be serious health effects associated with these chemical exposures before, during and after the drug-making process.
Crystal meth is made by cooking a variety of chemicals which are readily found at hardware stores, such as red phosphorous, iodine, ammonia, paint thinner and lithium from batteries.
About 300 chemicals can be used in various meth recipes. The chemicals by themselves can contaminate a house, and when mixed and "cooked," they become airborne in a toxic cloud that leaves a residue on surfaces and penetrates furnishings and ductwork
To be safe, a home must be checked and decontaminated by a trained contractor.
Just ask the Pruchniks… They bought what they thought was their dream house….
On their first night in the home, Zbigniew, then 60, started having chest pains. They called 911. They were told he'd had a heart attack. They now wonder whether he was reacting to meth, a stimulant that in high doses can cause chest pains.
Galina also wonders about the persistent metallic taste in her mouth. They both suffer itchy skin and other health conditions that could have occurred naturally or might be traced to the multitude of chemicals in meth lab residue.
The Pruchniks are now talking with a doctor to determine whether ailments that began after they moved in might be due to meth lab contaminants.
While seriously contaminated homes might need to be demolished, experts say most homes can recover from meth lab contamination. It's just a matter of hiring a qualified professional Meth lab clean up contractor.
Traditionally, a variety of techniques have been employed to deal with a meth contaminated property- everything from burning the house down (Quite costly) to removal of the sheetrock and porous surfaces, to repeated residue washing which can often lead to a more serious mold infestation.
Solution number one Burning the house down: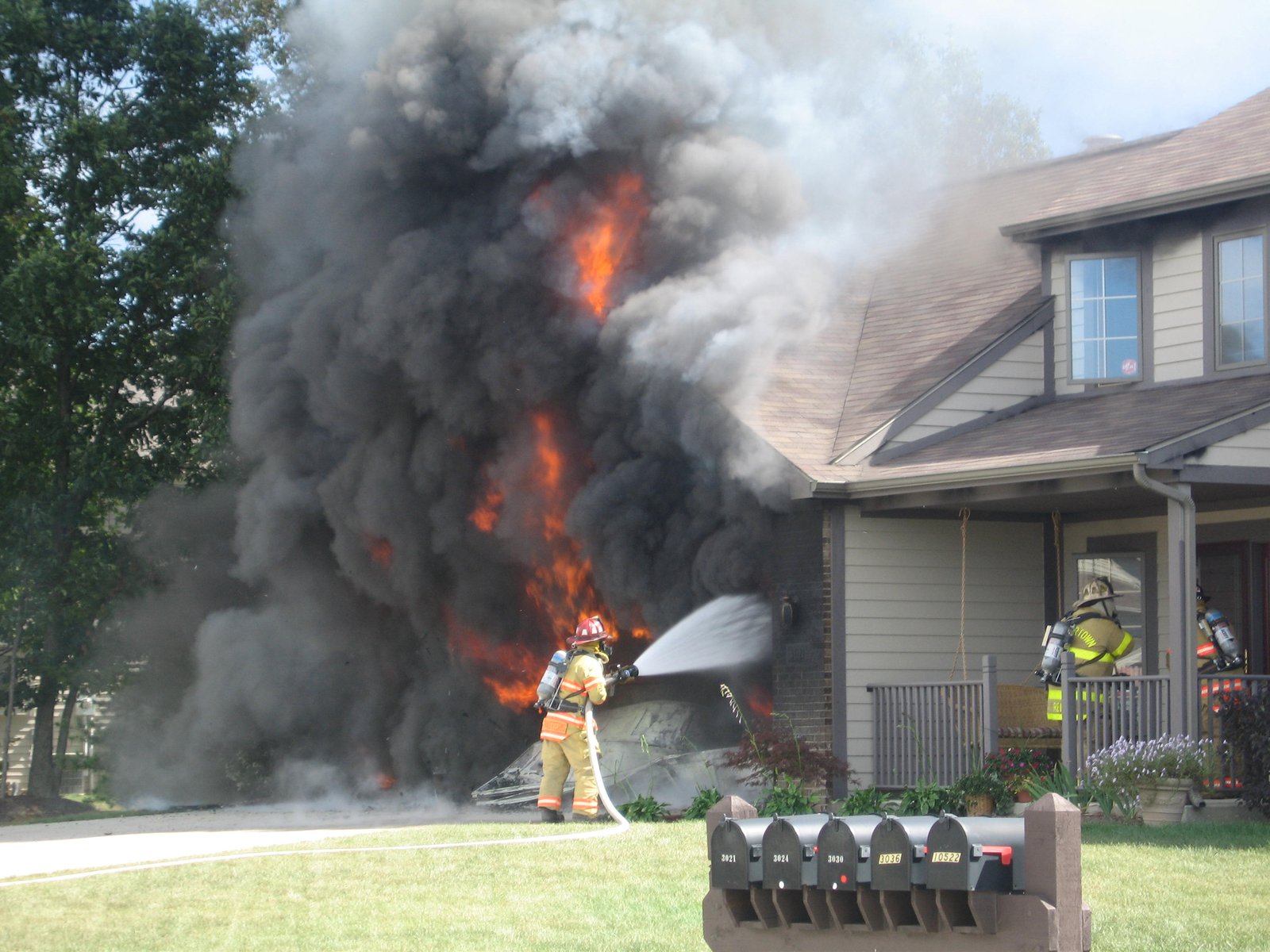 Some communities and fire department have actually done this What a terrible waste of environmental resources and money!
Method Two: Removing the Drywall and other porous materials throughout the house.
This technique while definitely the most common is very very expensive. Each and every single porous item that has been removed must be replaced and that costs money and LOTS of it! Newly replaced drywall must be hung taped sanded finished re-trimmed caulked, painted and re-floored…
Yikes my wallet hurts just thinking about it!!!
Method 3: The washing method: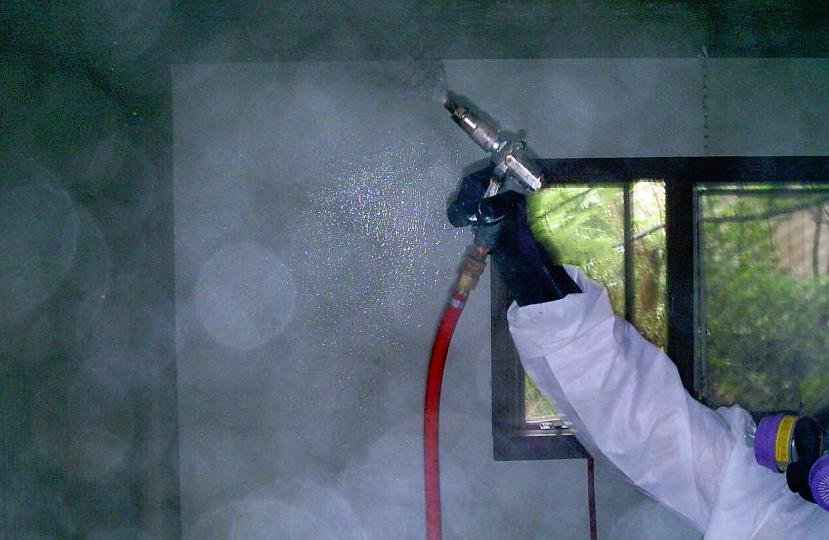 This method requires no less than three wash downs and creates conditions which are ripe for mold growth!! When mold grows the same walls will have to be gutted to the studs and method 2 from above employed!
This is just flat out crazy and a complete waste of money$$$$!!!!!!
All of these techniques are expensive and risky!
Fortunately scientists have discovered a better way!
That's right recent development in the decontamination of chemical warfare agents employed in the Iraq war theater have allowed the development of a revolutionary new product/process which has proven itself spectacularly for decontaminating houses where crystal meth was either manufactured or "smoked".
Lets face it… traditional clean up methods require massive re-investment in the property to either rebuild the structure, replace the sheetrock or remediate the mold left behind by traditional washing techniques!
The breakthrough came from scientists at Sandia National Laboratories, as an offshoot of the technology developed to clean up chemical and biological Weapons of Mass Destruction!
The technology was first used to kill the anthrax discovered in the Hart Senate Building in Washinton DC.
In 2003 a third component was added that neutralizes chemical agents and kill biological agents twice as fast!
In 2005 Krystal Klean™ began field studies for cleaning up Crystal Meth labs. In every single case Krystal Klean™ removed the residual meth and brought post test samples to near undetectable levels
Krystal Klean™ is the first truly engineered methamphetamine decontaminant!!!
Krystal Klean ™ has Revolutionized the remediation process!!!
Krystal Klean™ is inherently biodegradable!!!
Krystlal Klean™ is Non-toxic !!!
Krystlal Klean™ is environmentally safe!!!
Krystlal Klean™ will not damage stain or deteriorate structural materials!!!
Krystlal Klean™ saves you money$$!!!
Krystal Klean™ kills mold dead on contact even kills mold spores too!!!
It saves the homeowner or lien holder vast sums of money by eliminating costly put back and repairs. The surfaces of the home are left completely sanitized and contaminant free—which means that the property can be put back on the market or safely rented and re-occupied without danger of liability concerns and expensive lawsuits!
At last! A proven effective Decontaminant is available!!
New photos
Krystal Klean™ provides a safe reliable and effective decontaminant that will neutralize methamphetamine Without damaging surfaces.
Charles Boday offering Mold Solutions Meth Solutions™and Super Dry Basements™ is the premier Crsytal Meth lab Cleanup contractor, nationwide.
For the last 14 years we have delivered the utmost in standards of efficacy and innovation as well as reliability to banks lenders insurance providers property managers service companies and regular homeowners.
We can complete even the most technically challenging and LARGE projects quickly and safely while keeping our workers and future occupants free of the lingering effects of the chemicals our competitors routinely use for similar projects!!!
In the past we have worked for Ocwen , the Veterans Administration, Fannie Mae, HSBC/ Household, Countrywide, First Merit, Safeguard properties, American General, Westfield, Auto-owners, Nationwide, Allstate, Prudential and many others!!!
If you've got meth you need us!
Remember when meth lab or meth use has been detected in a structure you owe to yourself to hire the very best …. FOR LESS!!!!
Get more for your money!
You'll get immediate service turnaround - most inspections performed in 24-48 Hours.
You'll Get Complete Pre and Post Testing and Protocol Planning services available Now!
You'll get the Best Meth Lab Clean Up Contractors in the Midwest serving states east of the Mississippi.
You'll get the best trained inspectors in the industry!
You'll get the most knowledgeable clean up experts!
You'll get immediate installation when you need it in a crunch to close a deal.
You'll get the best guarantees in the industry!

Call Now, 1-800-948-4947 To schedule an inspection and solve your problems permanently!